Emily Hutchins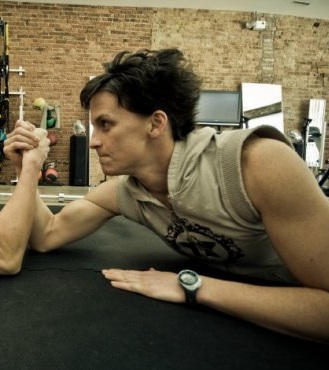 Current Residence:
Chicago IL
Road Category:
Cat 3/Triathlon
Years Racing:
Triathlon--7 Cycling--2
Education:
BA Exercise Science
Career Highlights:
1st age grp--2005 Silverman Full Distance Tri
2nd age grp--2006 Silverman Full Distacnce Tri
1st age grp--2006 Las Vegas 1/2 IM
1st--2007 Ill State Championship Road
3rd age grp--2008 Pleasant Prairie Tri
National Qualifier--2009 Evergreen Tri
3rd age grp--2009 Pleasant Prairie Tri
NY Marathon Qualifier--2009 Rock n Roll 1/2-Chicago--PR
15th--2009 Fleet Feet 10k--PR
Bio:
Emily co-owns and operates On Your Mark Coaching + Training in Chicago's West Loop. OYM is a personal training studio as well as endurance coaching facility. OYM's expertise is in functional mechanics for the athlete as well as everyday fitness guru. Emily's multiple credentials include:
Degree in Exercise Science, Hope College
Certified Personal Trainer
USA Triathlon Coach
USA Cycling Coach
Chicago Tri Club Coach
Gravity Training Systems Specialist
Certified Arthritis Specialist
Lululemon Ambassador
Certified Parkinson's Specialist
Certified MS Specialist
Pre/Post Natal Specialist
Emily has been training clients and coaching athletes for over 9 years. Her background in performance testing (lactate threshold and VO2 max) has provided her with the essential tools to advance her clientele to a level of excellence. She is driven by clients and athletes who are motivated to learn and committed to improving.
Emily's passion for endurance sports has evolved from running to cycling and now excels in the world of triathlon. Emily took 6 first place finishes in 2007 in cycling alone, including Illinois State Champion Road Race; completed 2 Iron distance races taking 3rd and 2nd place age group finishes; and completed multiple running races of varying distances. Emily is armed with expertise in coaching and training and knows what it takes to achieve optimal performance. Now her focus is on her clients/athletes and seeing them excel in their races and in life at On Your Mark Coaching + Training.
"There is nothing more invigorating than watching your clients excel at what they do, and seeing them do it better than you!"
Accomplishments off the bike:
Summitted Mt. Kilimanjaro 2009